CAPT. ROSLI ENDUT
JOB POSITION: Technical Director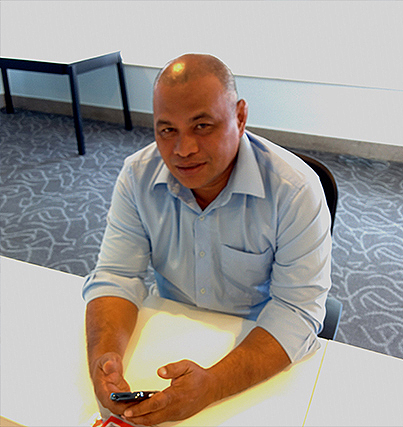 Degree of Engineering in Naval Architecture, State University of New York, also attended Maritime College at Fort Schuyler, Bronx, New York, USA, and a qualified United States Coast Guard (USCG) ship officer of unlimited tonnage, oceangoing and offshore operations.
In 1989 he started with the Malaysia Shipyard & Engineering (Msia) organization as Head of Hull Construction for the new building of P&O Tankers, 6500 DWT clean product Tankers, Indonesian P.T. Bumi's 9500 DWT Chemical Tanker and 6000 DWT Container. In 1993, Daewoo Shipbuilding & Heavy Machinery Ltd. as a marine surveyor and offshore installation consultant, performed engineering study, attended loadouts of topsides structure by skidding of the South and North Decks for ONGC-SHG Bombay High Field Project. Also in that year, Rowan SB, USA, Brunei Shell Petroleum Co. Sdn. Bhd., Far-East Levingston Shipbuilding Ltd. and more.
Prior to that, Noble Denton Malaysia Sdn Bhd, INTEC Engineering (SEA) Sdn Bhd., Germanischer Lloyd GLM Sdn. Bhd, Pegasus Oil & Gas Consultants Sdn. Bhd., Murphy Oil Corporation Ltd, Technip Malaysia Sdn Bhd, Emas Offshore Pte Ltd, M3Nergy Sdn Bhd, Transport Technology Australia PL (Aus). His most recent endeavour is with IHI Corporation, Japan.
He also underwent various trainings, like FPSO, Subsea Production System and Marginal Deepwater Solutions, carried out by OCS Technology Group, UK. Topics inclusive of FPSO designs, mooring system, turret design, FPSO/FPV field layout requirements, riser designs, analysis of subsea production system, reservoir engineering, drilling and downhole completions, safety and regulatory requirements, cost evaluation and field assessment, FPSO process systems and shuttle tanker/export options.

In addition, he was trained in Shipbuilding, Ship Repair and Maintenance. Extensive training program sponsored by Japan International Cooperation Agency. Covered in depth on the present and future of ship designs, strength and performance evaluation, quality control and management, tanker conversion, jumborisation and welding inspection. Practical training at Niigata Engineering Co. Ltd, Misaki Dockyard, IHI, Mitsubishi Heavy Industries and Niigata Shipyard, Japan. Involved in the new construction of Panamax and Aframax Tankers, Fishing Vessels and Ships Model Testing.

Substantial sea time aboard the training ship "Empire State". Trained as a marine officer aboard seagoing vessel of unlimited tonnage with wide knowledge of navigation, nautical science, meteorology, International Rules of the Road and leisure boats design.